Introducing the redesigned LINE Developers site
We are excited to introduce our new, redesigned LINE Developers site. We hope that this update will improve the experience for developers, making it easier to use our products (such as LINE Login and Messaging API) and to find the documentation that you need. Here, we'll take you through some of the key changes to the site.
LINE Developers console
The new and improved "LINE Developers console" makes it easier to create and manage your channels. You can login to the console to register a developer account, create a provider, and create channels for Messaging API and LINE Login.
If you have created channels on the LINE Business Center (discontinued on September 21, 2017), you'll be able to see and manage the channels from the LINE Developers console. Note that "Enterprises" on the LINE Business Center are called "Providers" on the LINE Developers console.
When creating a new Messaging API channel, you no longer need to go to the "Messaging API Settings" page of the LINE@ Manager to enable API features and configure settings. Those settings are now available on the "Channel settings" page of the console. However, you will still need to use the LINE@ Manager if you want to configure a rich menu and account page for your bot.
For information on how to create new channels for LINE Login and Messaging API, see the links below.
Homepage and product overviews
We've overhauled our homepage and have made it easier to access the console, documentation, and news. We've also added product overview pages for LINE Login and Messaging API to the site.
Documentation updates
We have updated our documentation structure, integrated our API reference docs into the site, and revised our existing documentation.
Structure
Our documentation is now organized into the categories listed below, each with their own sidebars. You can also easily browse the documentation available from the Documentation overview page.
LINE Login
Messaging API
iOS SDK
Android SDK
Social API
In addition, you can find the links to the LINE Social Plugins and LINE Notify websites.
Reference documentation
Our API and SDK reference documentation has been updated and integrated into the site. The existing reference documentation at https://devdocs.line.me will no longer be updated and discontinued in around one month. For the latest reference information, please use the new pages below.
New and updated documentation
We have added various new articles for the Messaging API and have made updates to various other documents. Check out some of the new and updated articles below.
Enterprise documentation
Our existing enterprise-facing content (Business Connect, mission stickers, link messages) has been separated from our public-facing content. If you are a partner and require access to the enterprise documentation, please contact your LINE representative for information.
FAQ
We have a new frequently asked questions (FAQ) section where you can find answers to questions about LINE Login and Messaging API. Note that the questions from the line-bot-faq GitHub repository have been integrated into the FAQ section.
Conclusion
We will continue to make improvements to the LINE Developers site and our developer documentation to make it easier for you to develop apps using our products.
If you want to keep up-to-date with our latest developments, add the LINE Developers official account as a friend on LINE using the QR code or the button below.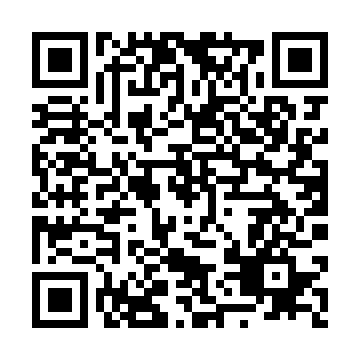 Important: Changes to the character limit for Channel names
To our valued partner developers,
We are planning to integrate our systems on March 23. As a result of the integration, Channel names that have more than 20 characters will be automatically truncated to 20 characters. If you have a Channel that has more than 20 characters in its name, we recommend that you change the name to something with 20 or fewer characters by March 22.
Thank you for your understanding and your continued cooperation.
LINE Developers
New feature which issues access tokens for testing released
We have introduced a new feature which lets you easily retrieve access tokens and call APIs to test your application.
Click the Issue button and log in to retrieve an access token with the PROFILE permission.
We will continue to provide improvements so that developers can code more easily.